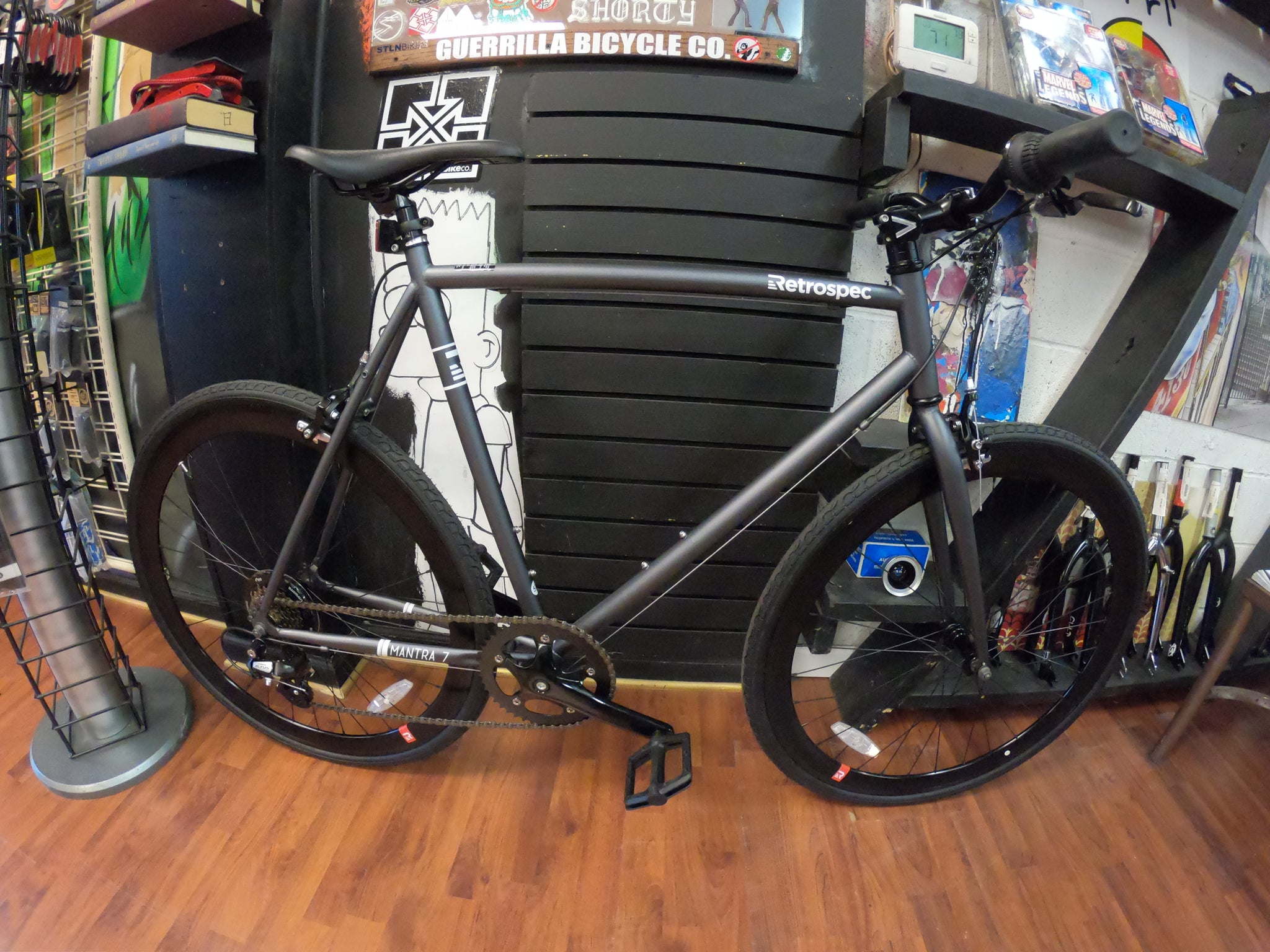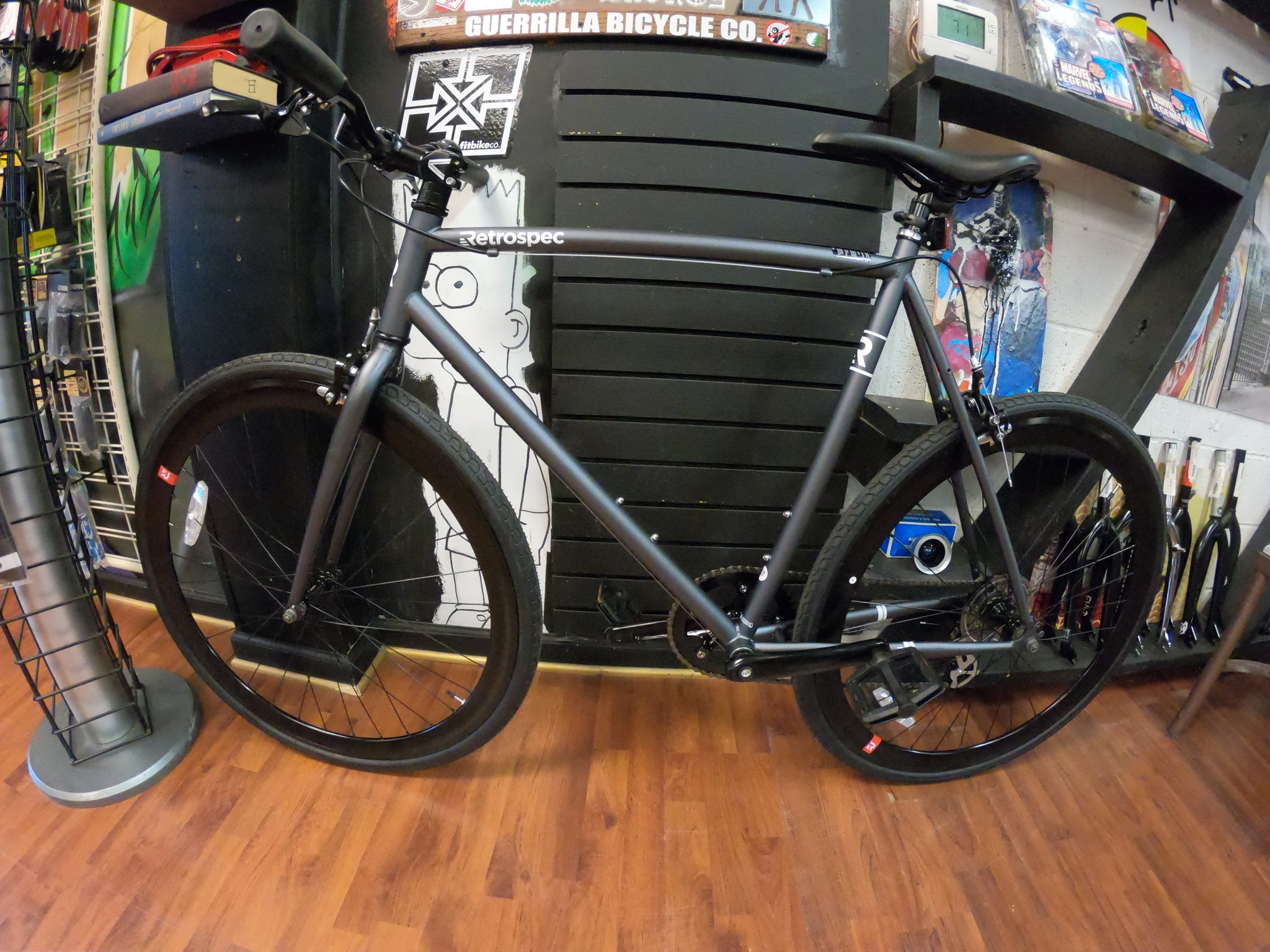 Retrospec Mantra 7
Via Retrospec "Retrospec has turned their esteemed fixed-gear model into a seven-speed all-the-time bike. Mantra-7 sports the same beloved features as their single-speed, but is now slightly more robust and up for the most vigorous of rides. With the multi-speed drivetrain, you can get up hills and trails better and faster with less exertion and exhaustion.
Shimano is a veteran in the cycling industry. The Shimano Altus seven-speed drivetrain is known for its reliability, durability, and ultra smooth ride. Shifting with the RevoShift grip shifter is also easy, intuitive, and precise. The quick response time is ideal for aggressive and accurate riding.
Mantra-7 flaunts the same time-trusted, hardwearing, long-lasting UrbanComfort frame. It's hand-built. It's tig-welded. It's double-butted. It's high-tensile strength steel. It's lightweight. Together these qualities make up one excellent commuter bike, primed for all sorts of scenarios, whether you're riding to work or home or 50 miles inland just because. The frame and fork have bar spin clearance, horizontal droupouts, and no toe overlap.
They zeroed in on the quality of riding experience and have incorporated only the best parts and pieces. Retrospec representatives handpick every component that goes on their bikes, and Mantra-7 is no different. Front and rear brakes give you more control and keep you safer. You can stop your bike immediately as needed. Super deep-V rims with machined braking surface, a KMC chain, VP freestyle pedals, and Wanda tires lay a perfect foundation for an impressively smooth ride. This is the ultimate commuting machine."