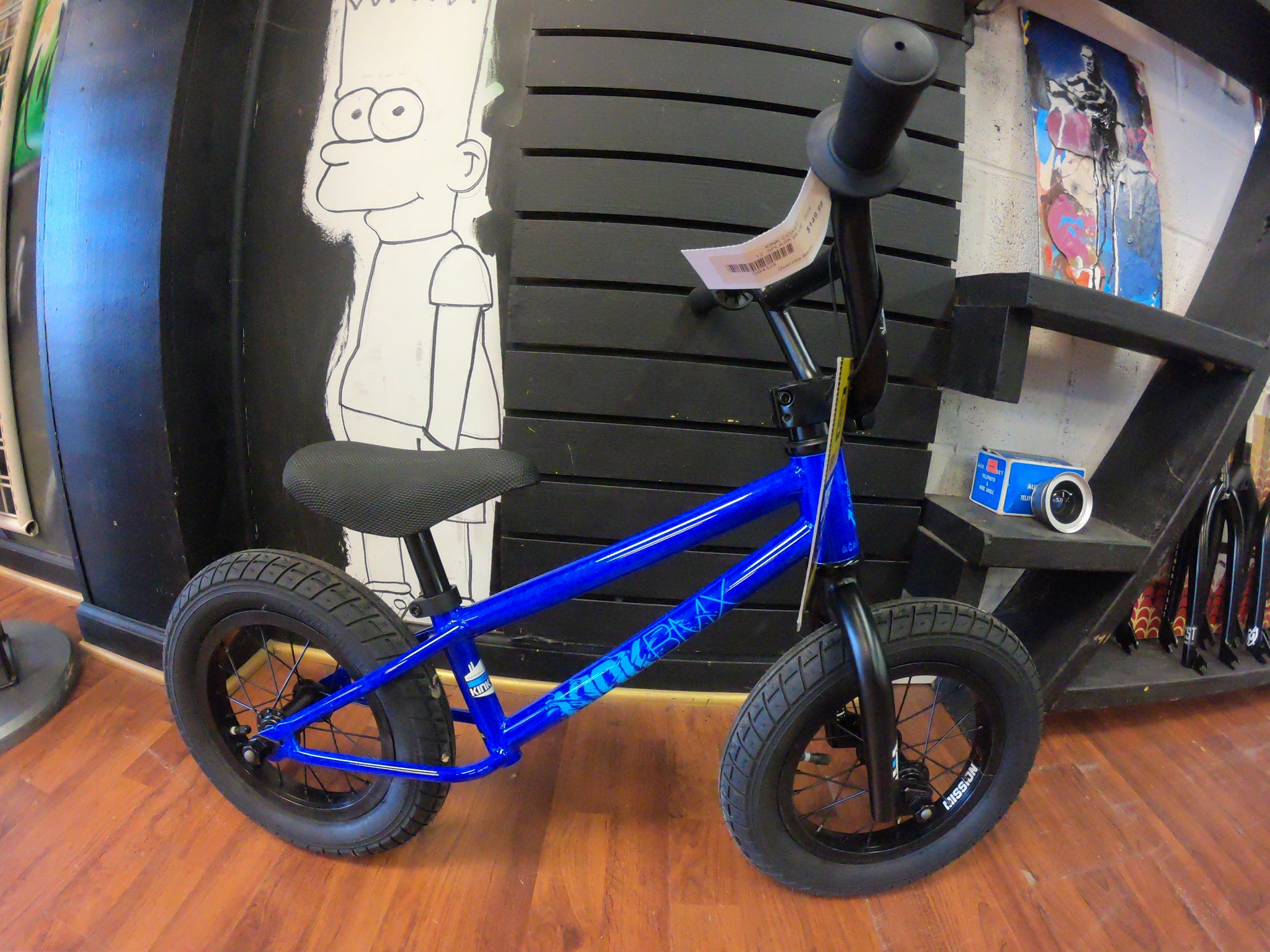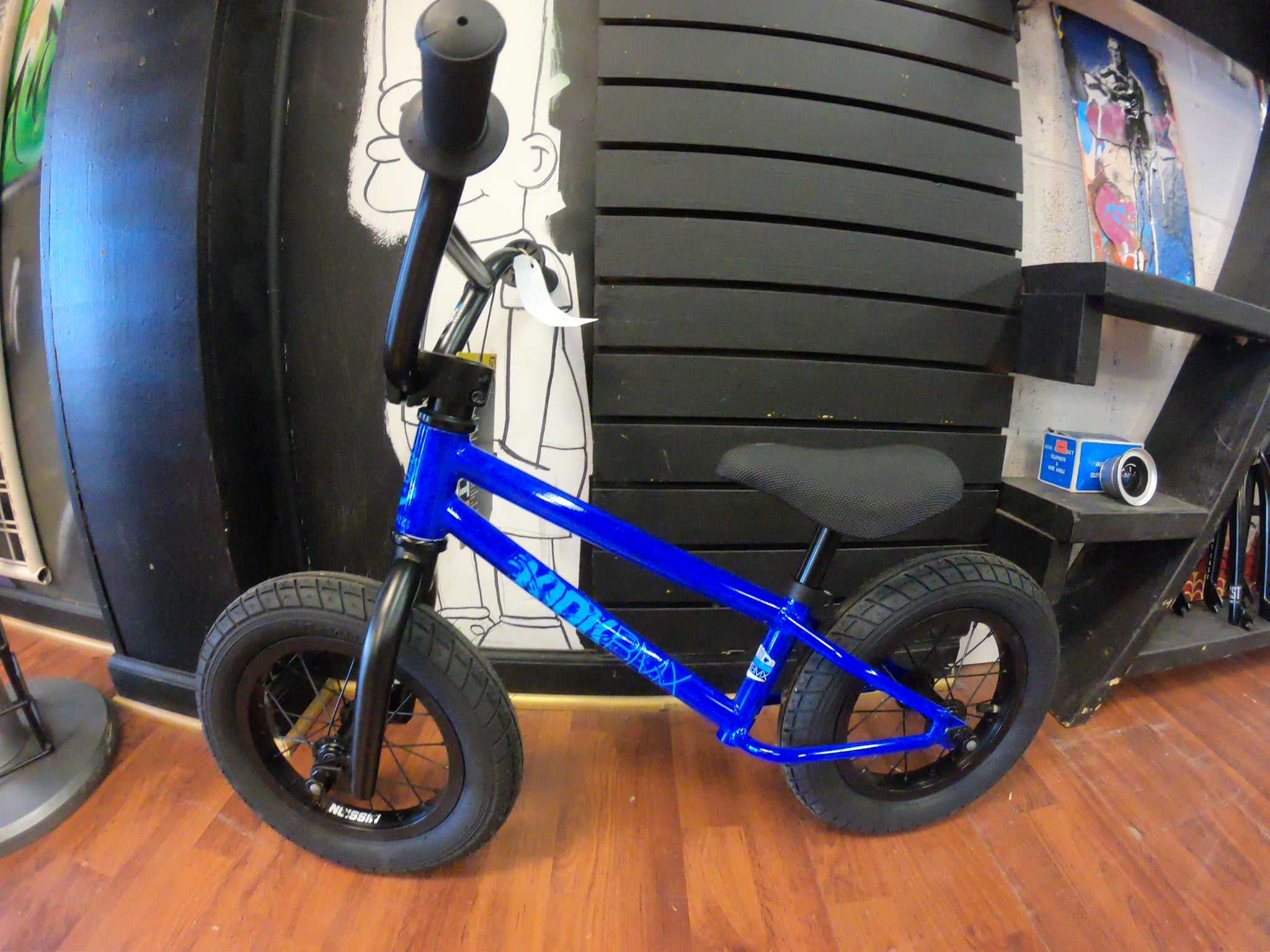 Kink coast
Via kink "Frame : 100% Hi-ten steel.
Fork : Kink lance, 100% Hi-ten steel.
Bars : Kink pumma, 100% High-ten steel.
Stem : Mission, Frontload 30mm.
Headset : Standard 1 1/8" Threadless.
Seat : Mission Weider combo, mission slim clamp.
Front Hub : Mission unsealed. 3/8" axle.
Rear Hub : Mission Unsealed. 3/8" axle.
Rims : Mission x7 20H.
Tires : Innova 12" x 2.25"."
Available ON ORDER or IN-STORE.

FREE SHIPPING!!!

Upon receiving, completes MUST BE ASSEMBLED BY A CERTIFIED TECH.

we would hate to see you void that warranty. Feel free to reach out to Guerrilla to assist you in finding a certified tech near you.