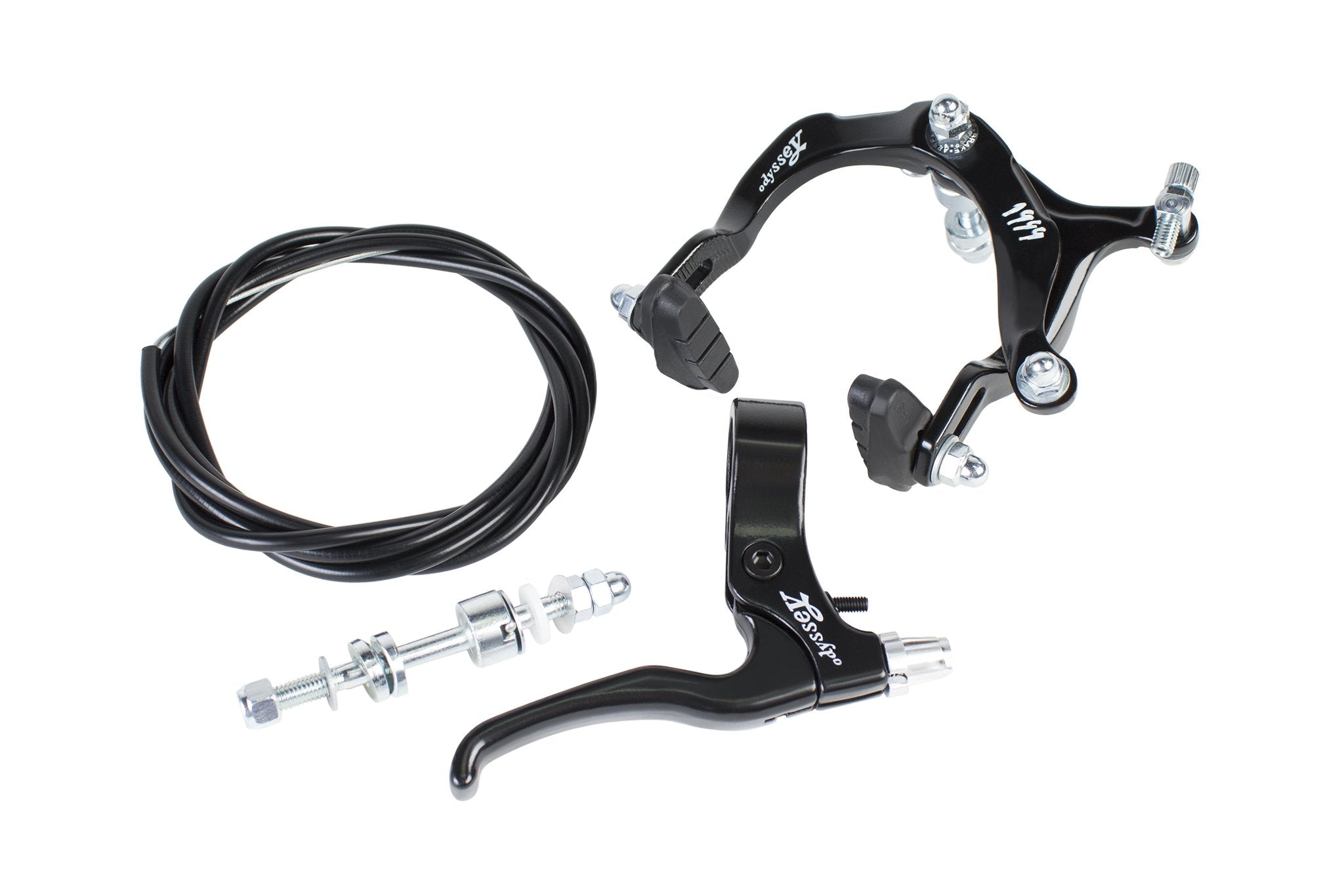 odyssey 1999 Brake
Via Odyssey "The 1999 brake kit is a lightweight alloy brake kit perfect for those rebuilding that old BMX bike they found at a garage sale.  This kit includes a brake cable, universal brake caliper, front and rear pivot bolts, alloy brake lever and all necessary hardware.
Features
Side pull style brake
Works with front or Rear
Includes brake, lever, and cable."